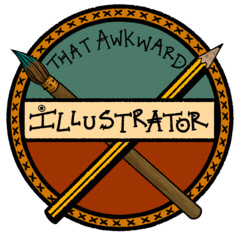 That Awkward Illustrator
UK based Freelance Illustrator.
United Kingdom, United Kingdom
Summary
Illustration student with experience designing, creating and selling products at art fares and The Festival of Illustration. I have some experience in illustrating for narrative purposes, as well as some concept art. I have also collaborated on a large retro games themed wall mural near my university. I do a lot of digital drawings, but also enjoy using gouache to paint landscapes, as well as polymer clay to sculpt jewellery that mimics my art style in a 3d, wearable way.
Skills
Painting
Sculpting
Product Design
Digital
Software proficiency